Home slider





Garegin Gevorgyan, CFA, CEO of SEF International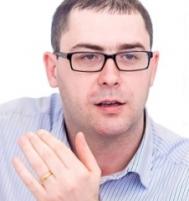 Garegin Gevorgyan is the CEO of SEF International, a mission driven financial services company focused on the base of pyramid.
With 21 years in financial services and business development internationally, Garegin has helped financial companies grow with goal to better serve the customers through innovation.
Garegin teaches management of financial institutions, investment management, and entrepreneurship at American University of Armenia. He is also involved in policy-making and strategy development activities.
Garegin is an HBS GMP alum and a CFA charterholder, holds a Ph.D. from Yerevan State University, and an MBA from Hofstra University.