Home slider





George Spentzos, CFA, Managing Director of the LNG Capital LLP, CFA Institute Board of Governors, UK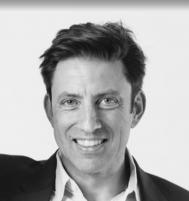 George is an experienced investment professional with business development experience in UK, EMEA and North America. He is a Director at LNG Capital, Non-Executive Director at NOW Bank and Member of Board of Governors at CFA Institute. From 2011-2015 he was a Managing Director of EMEA client management at Société Générale, based in London. Prior to that, George ran the Fixed Income Advisory Group at Credaris, a UK-based asset manager, where he built a global clientele and implemented credit investment strategies and portfolio solutions. Previously, he was head of structured credit at Brevan Howard after having worked for three years at Cheyne Capital where he managed a $1.3 billion long/short structured credit fund. George started his financial career at Nomura International where he traded credit derivatives and corporate bonds for the bank. He started his career at Amoco in Canada and the United States in a variety of engineering and business development roles.
George is Past Chairman of the CFA Society of the UK. He earned an undergraduate degree in Chemical Engineering from the University of British Columbia and an MBA in Finance (Beta Gamma Sigma) from the University of Denver. George is also an Executive Advisory Board Member of Daniels College of Business at the University of Denver and Trustee at The Tapscott Learning Trust.
In recognition of his many contributions to the investment profession George was made a Fellow of the Society of Investment Professionals by the CFA Society of the UK.