Home slider





Marek Jindra, CFA, Transaction Advisory Services Partner at Ernst & Young, Czech Republic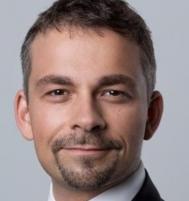 Marek has been with Ernst & Young for more than 16 years. He therefore has over 16 years of experience in valuing businesses and assets. Marek focuses on valuation of both tangible and intangible assets for transactions or accounting valuations. He is Central Cluster leader for Valuation, Modelling and Economics and Central, South and Eastern Europe leader for Capital Equipment Valuation.
His engagements and industry expertise are focused around the ECU/IP (Energy, Chemicals and Utilities / Industrial Products) and TMT (Telecommunication, Media and Technology) sector. His specialties are Machinery & Equipment valuation, Intangible assets valuation, Business valuation, Business Modelling. Marek participated in projects in Western, Central and Eastern Europe, Africa, Asia and Central and North America.
Marek has PhD in Valuations and has been the president of CFA Society Czech Republic for more then 10 years.