Home slider





Uroš Ivanc, CFA, former President of the CFA Society Slovenia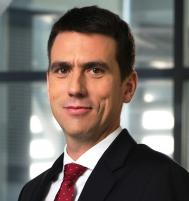 Uroš Ivanc, CFA was a founding member and the first president of CFA Society Slovenia. As an immediate past president, he still serves as Society's Board Member. He regularly participates in several volunteering assignments within CFA Institute.
Uroš started his professional career as a securities market analyst in Zavarovalnica Triglav, Ljubljana. In 2004 he became Head of Corporate Finance Department and was promoted to the position of Executive Director of the Finance of Triglav Group. While assuming that position, he took on several part time assignments within Triglav Group, such as part time CEO role of Slovenijales in 2008, and a portfolio manager position for Triglav pension fund in Serbia between 2007 and 2012. Since 2014, Uros has been the Member of the management board and CFO of Triglav Group.
Throughout his career he served in many supervisory boards, among those in NLB Group from 2013 to 2017. Currently, he is a nonexecutive board member of Triglav INT, president of the supervisory board of Triglav Real Estate and a nonexecutive board member of Trigal, a newly established advisory company for managing real assets.
Uroš holds a masters degree from International Full Time Master Programme in Business and Organization (IMB) from Faculty of Economics in Ljubljana. He became CFA charterholder in 2004.