Home slider





Gary Baker, CFA, Managing Director EMEA, CFA Institute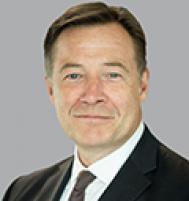 Gary Baker joined CFA Institute as managing director of Europe, the Middle East, and Africa (EMEA) in September 2016. Based in London, Baker leads the EMEA team to deliver measurable value to CFA Institute stakeholders and constituents throughout the region. He is responsible for the strategic direction of the EMEA region and strengthening relationships with member societies, as well as with institutions, universities, regulators, and institutional partners.
In his role, Baker aims to strengthen the voice of CFA Institute on behalf of members to key stakeholders in the region. He is responsible for supporting CFA Institute policy development in EMEA, advancing the impact of advocacy efforts, and supporting EMEA member societies in delivering value to members and candidates. He also has a key focus on increasing charterholder commitment to continuing education.
Baker has been engaged in financial market investment research for the past 30 years with a highly successful track record in a wide range of sell-side strategic, analytic, and management roles. He previously worked at Merrill Lynch for 20 years in a number of global roles, including managing director and Chief European Equity Strategist. Most recently, he was Deputy Head of Research with Jefferies in London. During his career, Baker has been a leader in country, regional, and global roles across Europe, Asia, Australia, and the United States.
He holds a master's degree in geography from Cambridge University and earned the CFA charter in 1997.